The purest form of barbershop singing is the Quartet.
Because it is the ultimate expression of our music, HCMC is delighted to have several in our midst.
—————————-
We are so excited to introduce you to the 2018 Queens of Harmony, our very own LUSTRE QUARTET!!!!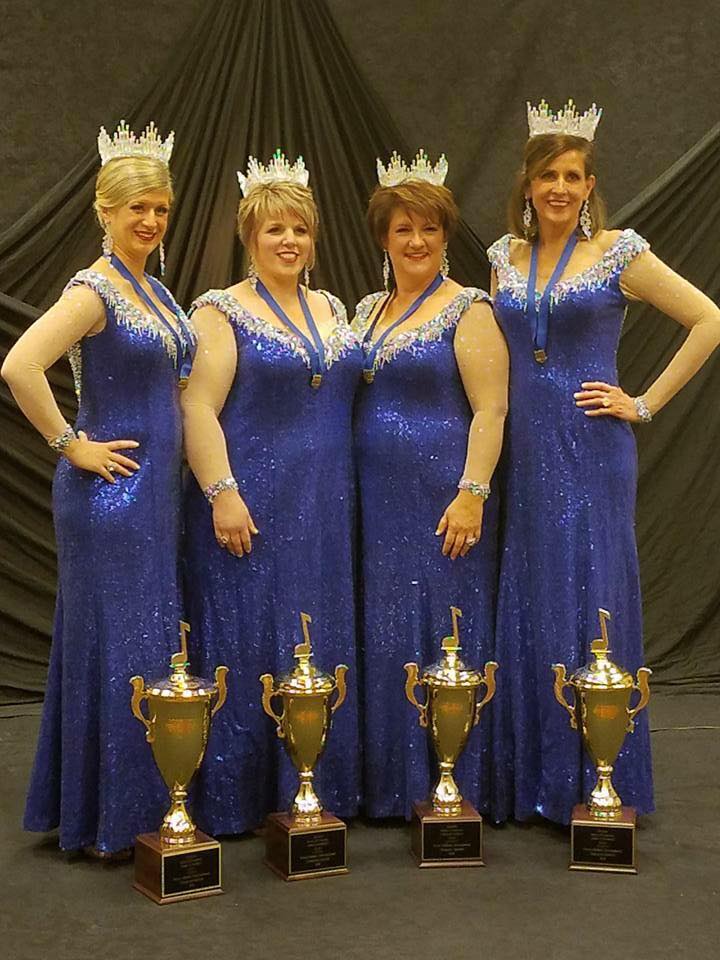 All our internationally competing quartets did us proud in Vegas.

See details of the competition here.