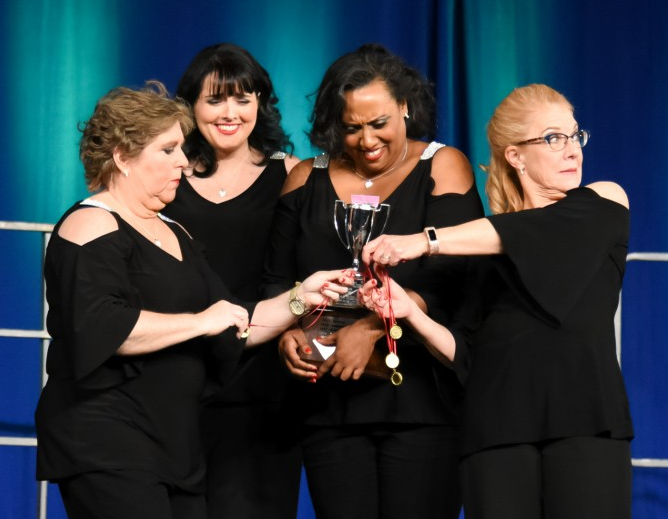 Tenor: Ericka McLeod
Lead: Angel Kidwell
Bari: Amy Kinder
Bass: Natalie McIntyre
Mix It Up Quartet formed about 3 years ago as a Valentine's quartet. They probably set a record for the longest time coming up with a Quartet NAME!! Ericka, Angel, Amy and Natalie are all members of The Harbor City Music Company Show Chorus.
Harbor City knows them for their surprise appearances at chorus retreats ~ complete with costumes! The Regional Sweet Adelines contest in April of 201 6 was the first time Mix It Up competed, and they won the Novice Quartet Award!!