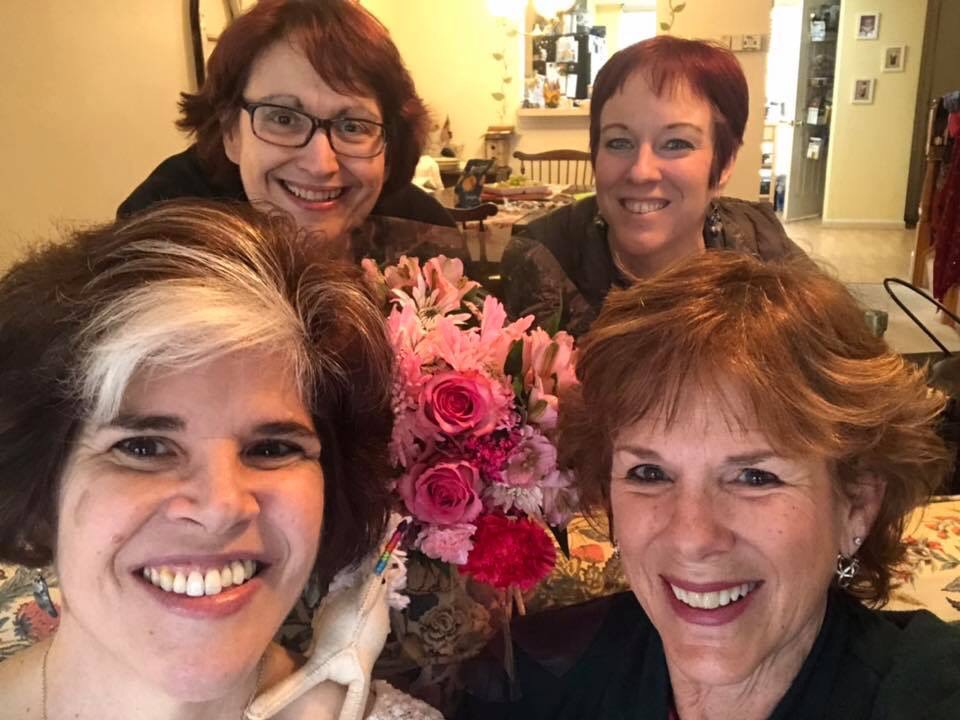 Tenor: Emily Smith
Lead: Jenn Lee
Bari: MaryAnn McCauley
Bass: Amy Rule
Duality is made up of members from Harbor City Music Company Show Chorus, (HCMC) and Upper Chesapeake Chorus, (UCC). We picked our name, Duality, because when we formed in 2016, each of us was singing in two choruses. Amy and Jenn were in Capital Accord; Mary Ann ( M.A.), and Emily in Upper Chesapeake. We were all members of Harbor City Music Company! Whew that's a lot of singing!!! Eventually Jenn and Amy stepped down as members of Capital Accord but all four have remained in HCMC. MA and Emily continue to be dual members of Upper Chesapeake and HCMC. And most recently Amy has decided to "dual" again and is also a member of Upper Chesapeake and Harbor City. We love to sing and were thrilled to win the novice quartet award in 2018 for region 19. We describe ourselves as a fun-loving and hardworking quartet.
Fun facts:
Our tenor, Emily when not signing is working on her Doctorate in Occupational Therapy and works as an Assistive Technology Liaison for Baltimore City Public Schools.
Jenn, our lead, loves to ride her motorcycle and found Harbor City Music Company at the local Harley Davidson dealership. Two HCMC members were there for the Harley fundraiser to fight breast cancer. They were trying to entice women riders into the world of barbershop. Jenn was curious and joined the chorus that following year.
M.A., our baritone, was a music teacher in Baltimore County Public Schools. She taught Emily, (our Tenor) in sixth through eighth grade! M.A. is an avid golfer, choir director, and health coach and is currently interim co-director of UCC.
Amy, our bass found barbershop when she met Joint Venture Quartet caroling at Savage Mill shopping
center back in December 1999. She came to visit HCMC the following spring and immediately fell in love. JVQ retired in 2018, and now Duality has picked up the Savage Mill caroling gig, bringing it all full circle!
Duality can be found performing at local farmers' markets, holiday events and high tea!