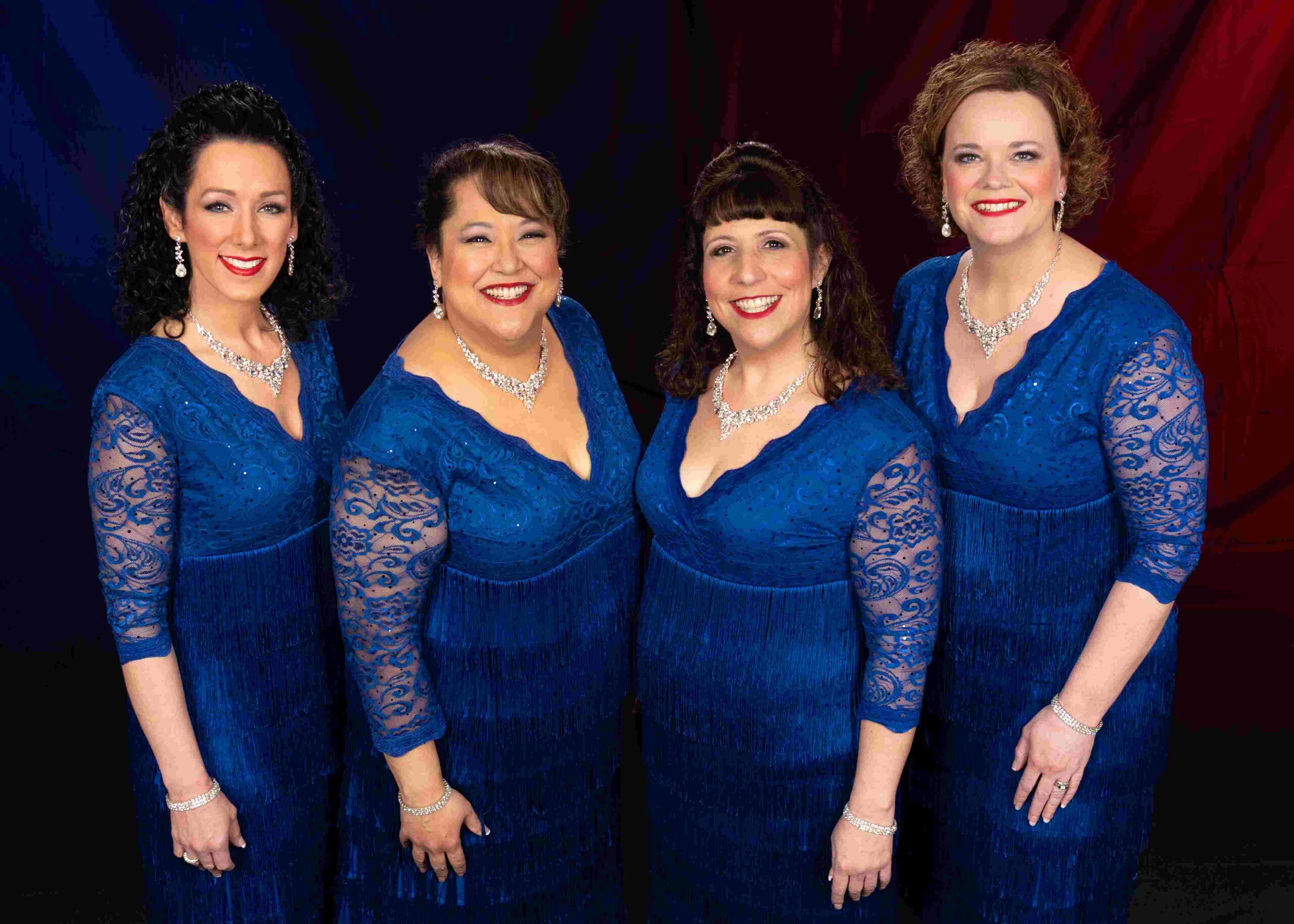 We are the 2018 Region 19 Quartet Champions made up of a foursome formed in the summer of 2016. We have a common goal of singing well, working hard, and having fun. Although we've only been together for a few years, the barbershop journey started years ago for each of us.
We tend to focus on things that are in twos rather than in fours. Susan Irwin (tenor) and Jennifer Newman (lead) live in Delaware, while Jen Myers (bari) and Sarah Nainan-Newhard (bass) live in Maryland. We have two members who are married with two kids, and two members with boyfriends and dogs. We even have two barbershop brats.
Although we divide in twos for several things, we do have a lot in common; especially our love of singing barbershop harmonies for our friends and families. We all have the same goals when it comes to our singing and we work hard in and out of rehearsals.
We are all very excited about this journey we are on together as a quartet!
Sound Design Quartet