We are over the moon about placing 1st with the highest regional score ever of 737.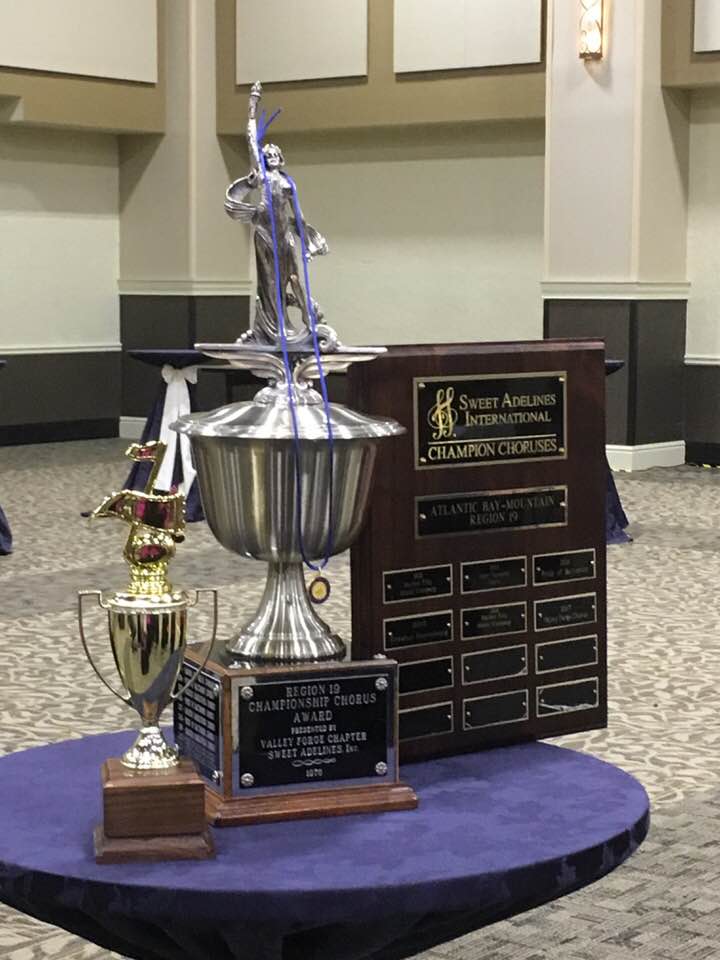 Special congratulations to the contest medalists:
1st place winners – Sound Design
2nd – Neon Lights*
3rd – Knockout
4th – Lady Day
5th – Mosaic
Novist Award – Duality*
Most Improved Tie – Jewel Tones and Pivot*
*HCMC Quartet
Harbor City is so proud of all our competing quartets and their accomplishments this year.
Here is our Regional 2018 winning performance where we scored our record breaking 737 points. Enjoy!