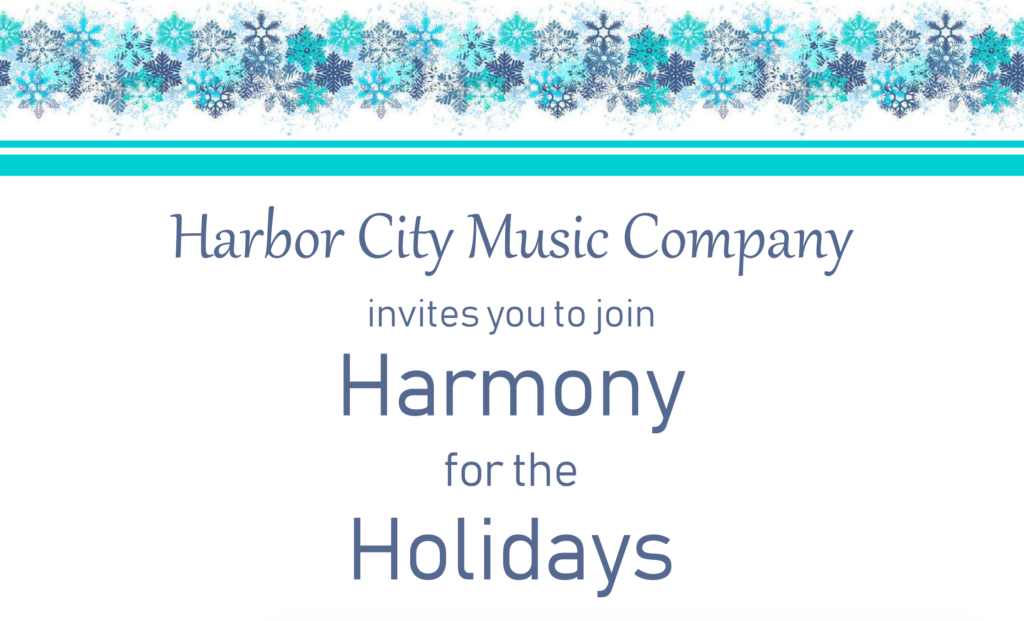 Inviting women of all ages who want to celebrate the holidays with song!
Join the Harbor City Ladies and our acclaimed director Michael Gellert on the risers every Wednesday from now through December 18th, to learn and perform some of your favorite holiday songs in classic 4-part barbershop style a cappella harmony!
October 16th thru December 18th
Rehearsals every Wednesday, 7:24pm thru 9:00pm
We are located at the Severna Park Elks Lodge, 160 Truck House Rd, Severna Park, MD 21146.

Have any questions? Find more information at: www.facebook.com/harborcitymusiccompany
Or email us at: info@harborcitymusiccompany.org

We hope to see you there!